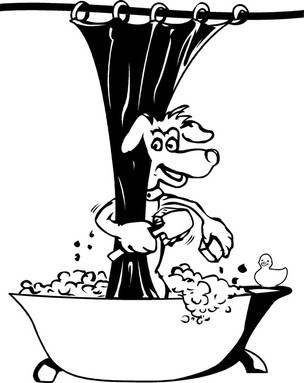 We are upgrading our website presence, please come back to see how we are doing!
We are St. Joseph's Premier Self-Serve Dog Wash.
Located at
310 Illinois Ave in St. Joseph, MO.
Phone: 816-238-8200
Normal Business Hours: Wed - Fri 11- 6, Sat 10 - 6.
Prices range from $12 - 20, depending on dog's size.
Specialty shampoo and conditioner available!
No appointment necessary, no time limit,
last wash starts before 6pm.
We accept cash, checks, and all major credit cards!
---
Holiday Closings:
Labor Day - We will be closed Saturday, Sept 5th.
Thanksgiving - We will be closed Thanksgiving Day through Saturday, Nov 25th.
Christmas - We will close 2pm Dec 23rd and reopen Wednesday, Jan 3rd.
Merry Christmas and Happy New Year!